Over time, living with cow's milk allergy becomes increasingly complex. The risk of accidental exposure to cow's milk increases as the child's circle of experiences expands. Allergies can impact on quality of life and disrupt family activities.

1



In infants less than 6 months old, once cow's milk allergy is diagnosed and symptoms are largely under control, it is relatively simple to manage. This is because the infant is not yet weaned, so only has a single food source. Also the parents mainly supervise feeding, usually at home.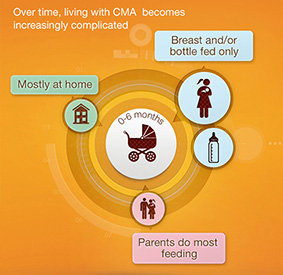 In weaned infants, cow's milk allergy becomes a little more complex to manage. The child is exposed to new foods and they need to avoid food containing cow's milk. As the infant grows and socialises more, they are exposed to more varied environments. Grandparents, carers or friends may be involved in feeding them and may not understand the allergy as much as parents.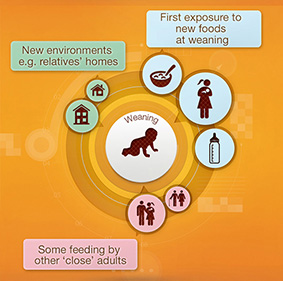 For toddlers, the social, practical and emotional burden of cow's milk allergy gets even more complicated. Around age 2, children become self-conscious

2

and may become embarrassed by their allergy. When attending birthday parties and social events they want to eat the same as everyone else. As a result, risks of exposure to dairy food increase even more.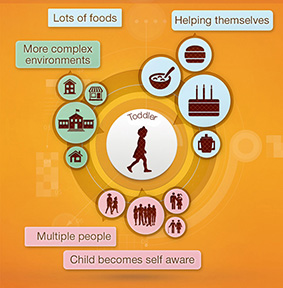 By acquiring tolerance to cow's milk at a younger age, infants and their families would no longer be living with cow's milk allergy. This means children would be able to eat the same meals as their families and fully participate in social events without anxiety about food.

References
Cummings 2010

Rochat 2003

Canani 2013